Daily Announcements for September 14, 2020
Dr. Tron Young
Monday, September 14, 2020

Morning Announcements - Monday, September 14, 2020
Dr. Young's Morning Announcements - Monday, September 14, 2020
Central 104 School Board Meeting
Click the picture below and join us tonight for the September Central 104 Regular School Board Meeting. Live Stream starts at 7:00 pm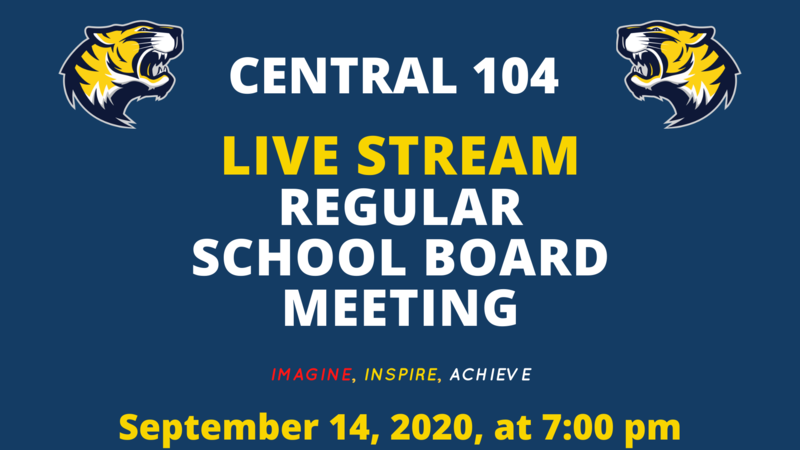 If there are any public comments, please click below to submit the public comments to the Central 104 School Board of Education.
https://forms.gle/P1Zv4RmHzgFSpMHNA
JAMS YouUplift Kindness Wall
Even though we may be apart, we always want to uplift and encourage each other. Click the link below to check out the messages from our students and staff.