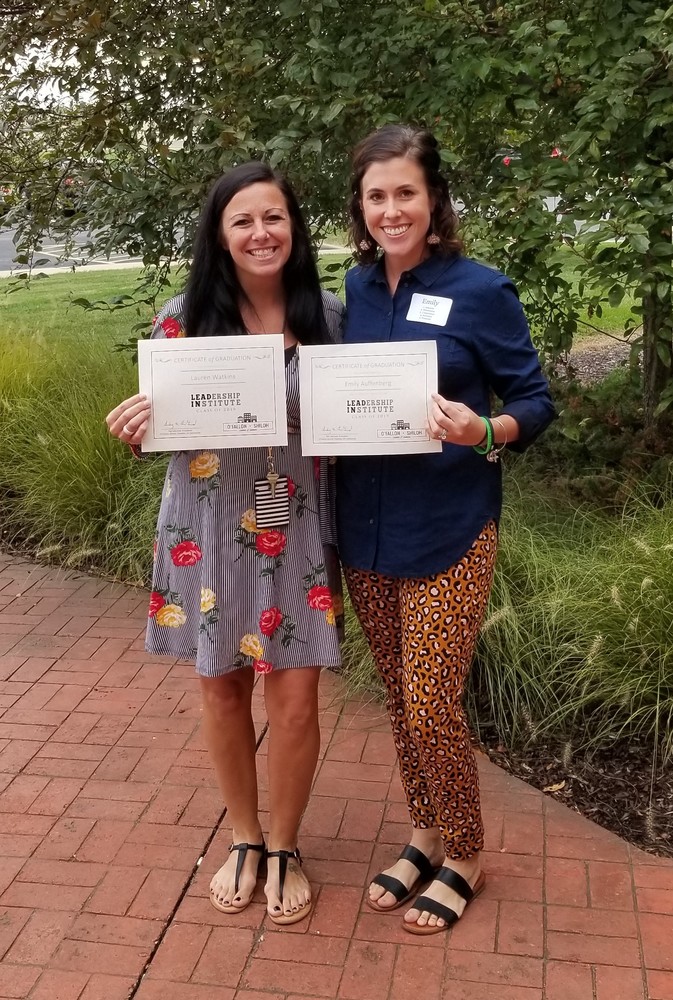 Congratulations Mrs. Auffenberg & Ms. Watkins!
Brianna Anderson
Thursday, September 26, 2019
Congratulations to Mrs.Auffenberg (6th Grade) & Ms.Watkins (5th Grade) who graduated last night after 9 months of attending a leadership institute. "We learned so much about the city of O'Fallon and the things that our kiddos can experience within our community. We also made friendships that will help benefit our students for the future."