Central 104 PTO Meeting Tonight @ 6 pm in the Library at Central Elementary School. This is open to all parents of students at Central and JAMS. We need you to support our schools, staff, and students! Help make our school the best in the Metro East with your time, talents, and active participation.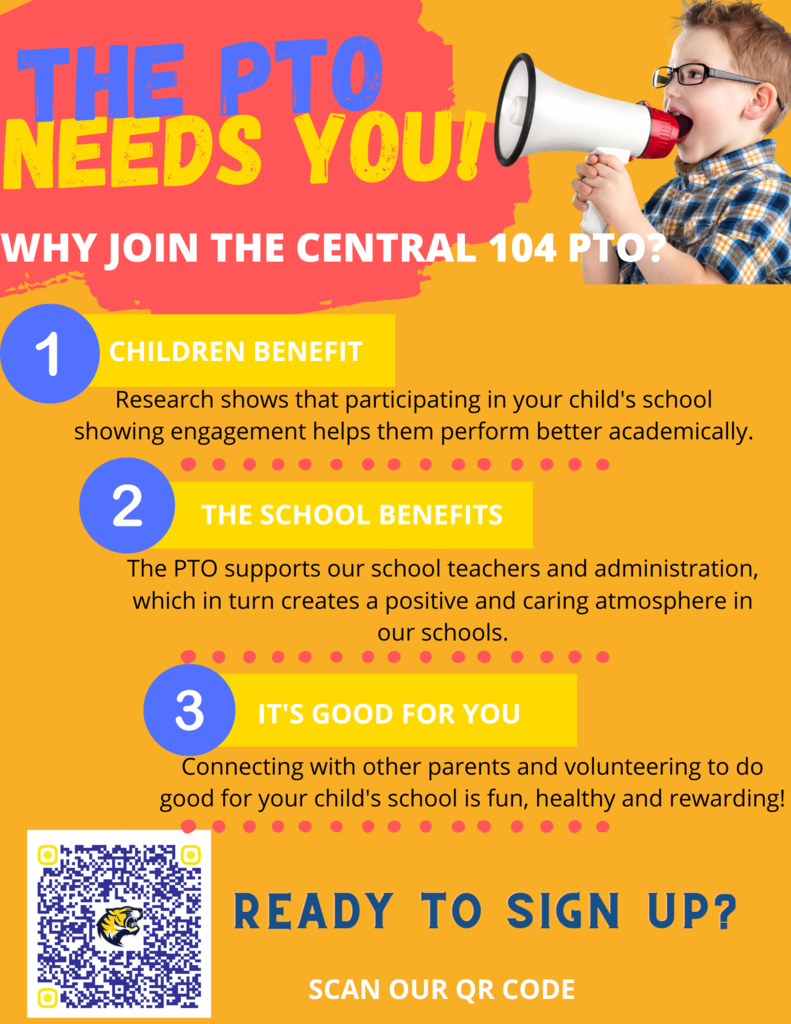 Picture Day is tomorrow for JAMS! Order before Picture Day to receive free shipping to the school. Order now at inter-state.com/order and use Order Code 69983FA.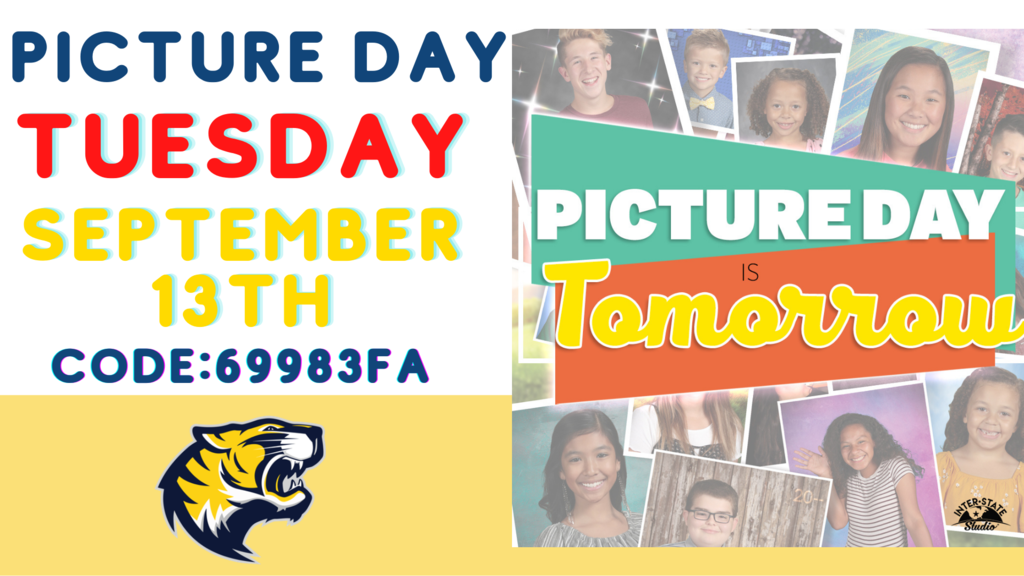 Come support Central School District #104 at Spirit Night on Wednesday, September 14 at Sky Zone.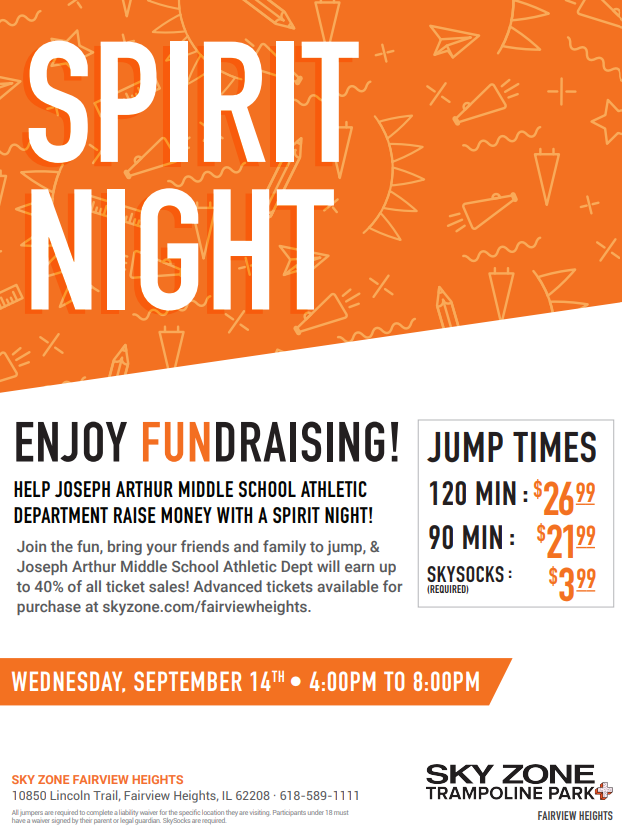 Early Release Wednesday begins today at Central and JAMS. School is dismissed today at 1:40 at Central and 2:05 at JAMS.

​Fall Picture Day is right around the corner. School pictures will be taken on Tuesday, September 13 at Joseph Arthur Middle School and Wednesday, September 14 at Central Elementary. Inter-State is our new photography company this year. You can order online ahead of time to receive free shipping.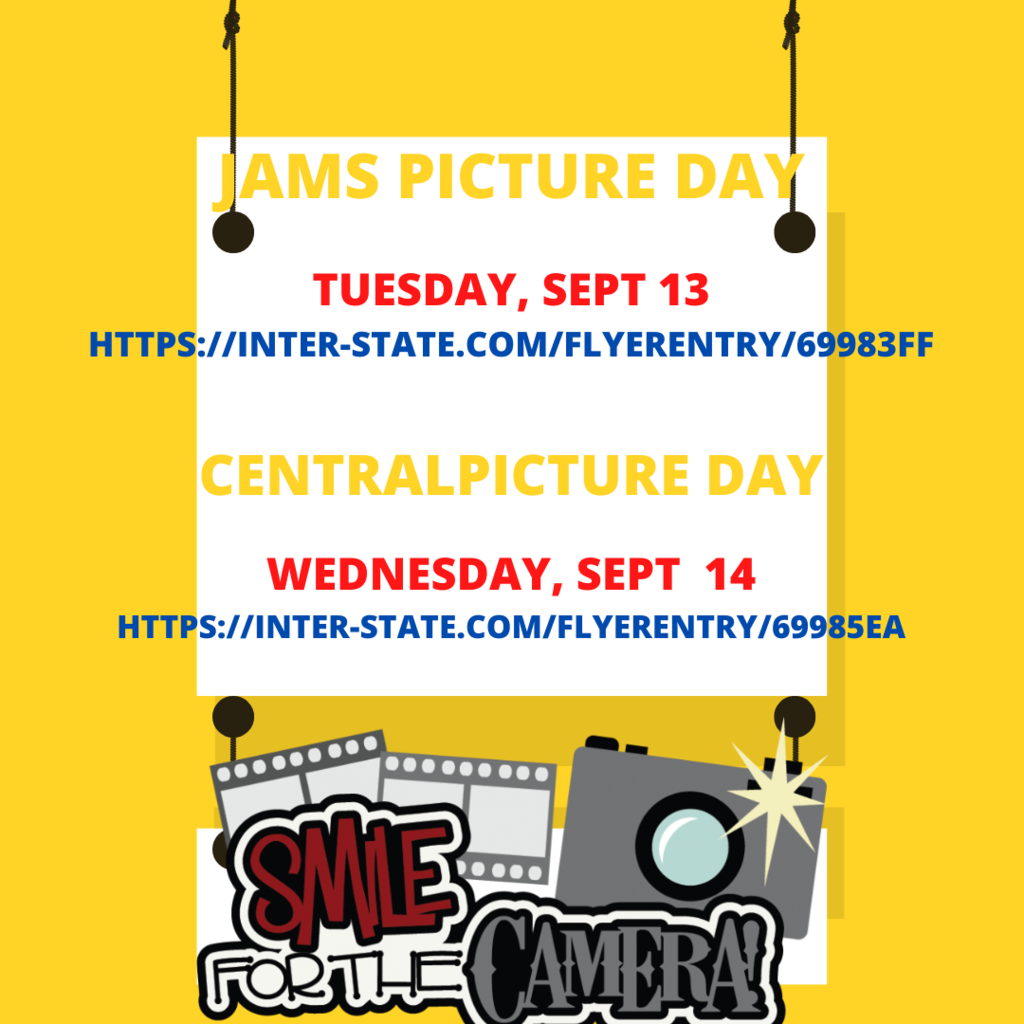 Are you ready for opening day for the 2022 - 2023 school year? Ready or not here it comes and we are excited! Today is our preseason Family Workshops that you are able to come meet the teacher and learn about our game plan for your child's success this year. We look forward to seeing you today.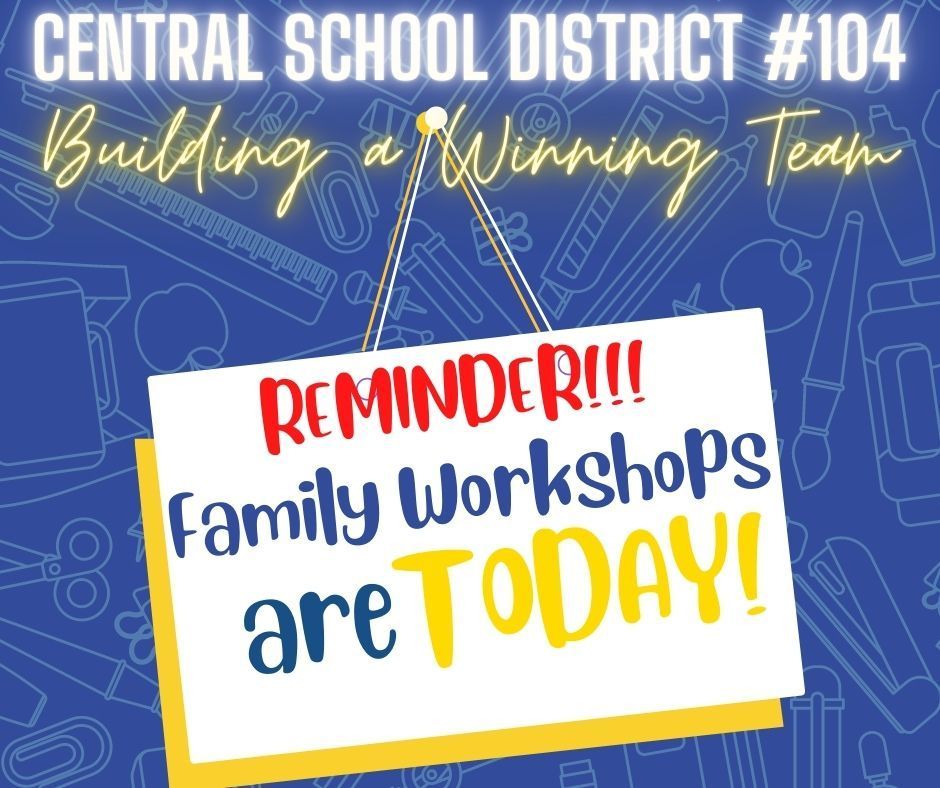 JAMS SPORTS TRYOUTS START NEXT WEEK! COED SOCCER: 8/2, 8/3, & 8/4 SOFTBALL: 8/1, 8/2, 8/3, & 8/4 3:30 to 5pm Must have a current sports physical to try out.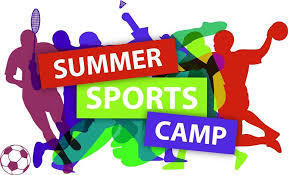 REMINDER: Tonight is the JAMS Athletics fundraiser at Sky Zone! Let's jump from 4-8p and raise money for our sports and clubs!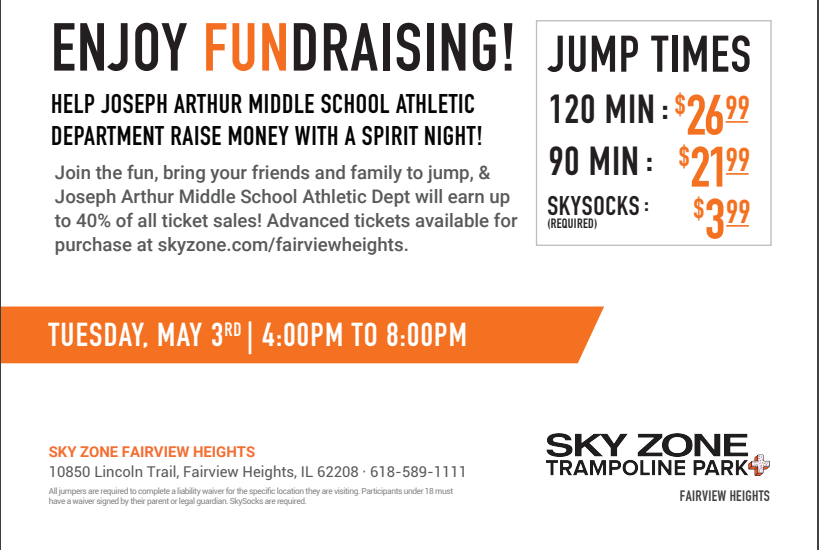 Looking for a fun event for the entire family? Come out for the free event at the O'Fallon Y Saturday, April 30, Healthy Kids Day. It's a nationwide YMCA initiative! There will be a bounce house, touch a truck, games, giveaways and more! See the full details at the Facebook event here :
https://fb.me/e/1GcM3M2H8

Let's jump for JAMS Athletics! When you visit Sky Zone on Tuesday May 3, from 4-8p JAMS Athletics will benefit from a portion of the proceeds. Don't miss out on this event to have fun with friends and help your school!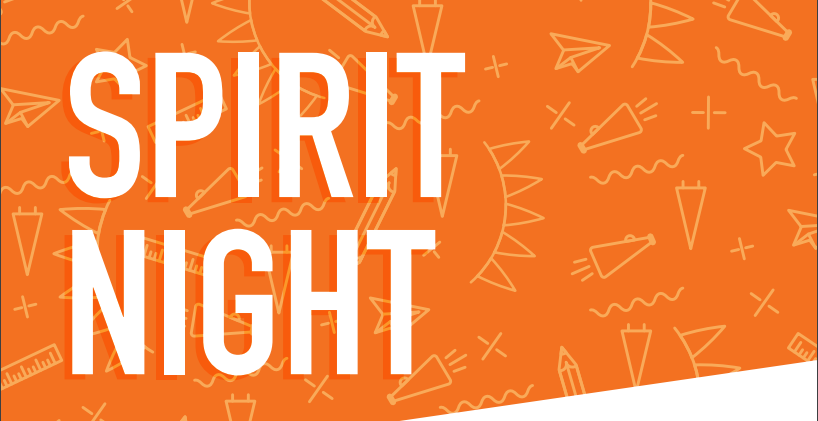 It's time for Preschool Screenings! Do you have a 3-4 year old child not entering Kindergarten next year? Call Ms. Annette at 632-6336 x100 to sign up for a preschool screening on April 21!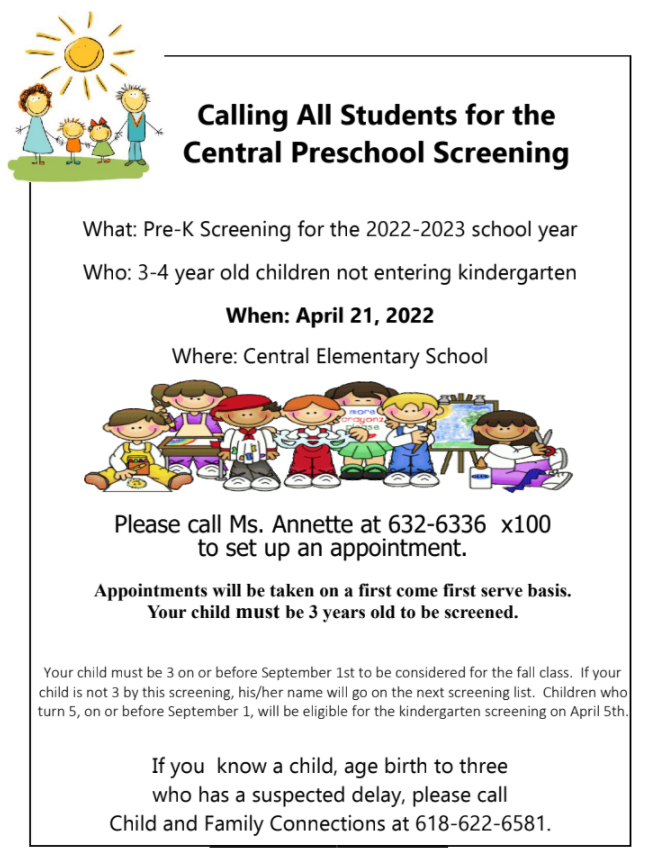 Our JAMS Youth Coding League Team is in the postseason, and their playoffs start today, Friday, April 1st. We need your support by voting for your Community Favorite at youthcodingleague.com/playoffs! Your vote will determine which project from our school will represent JAMS in the Community Favorite category for the rest of the postseason. How to vote: *Go to youthcodingleague.com/playoffs and scroll down to look at our Joseph Arthur Middle School projects. *You can click "VIEW" to see the project. *Then you will click on the actual name of the project that you decide to vote for from our school. *Follow the steps in the popup box.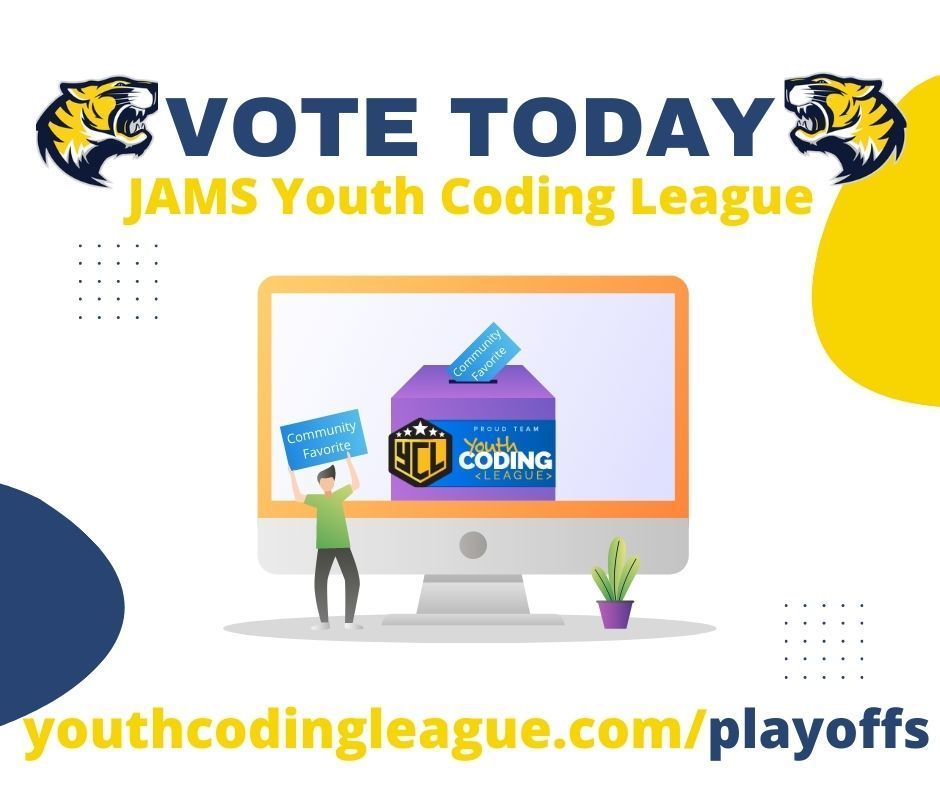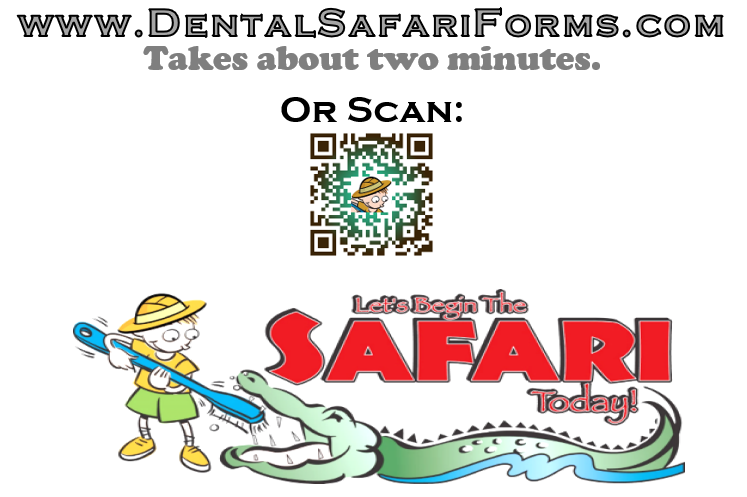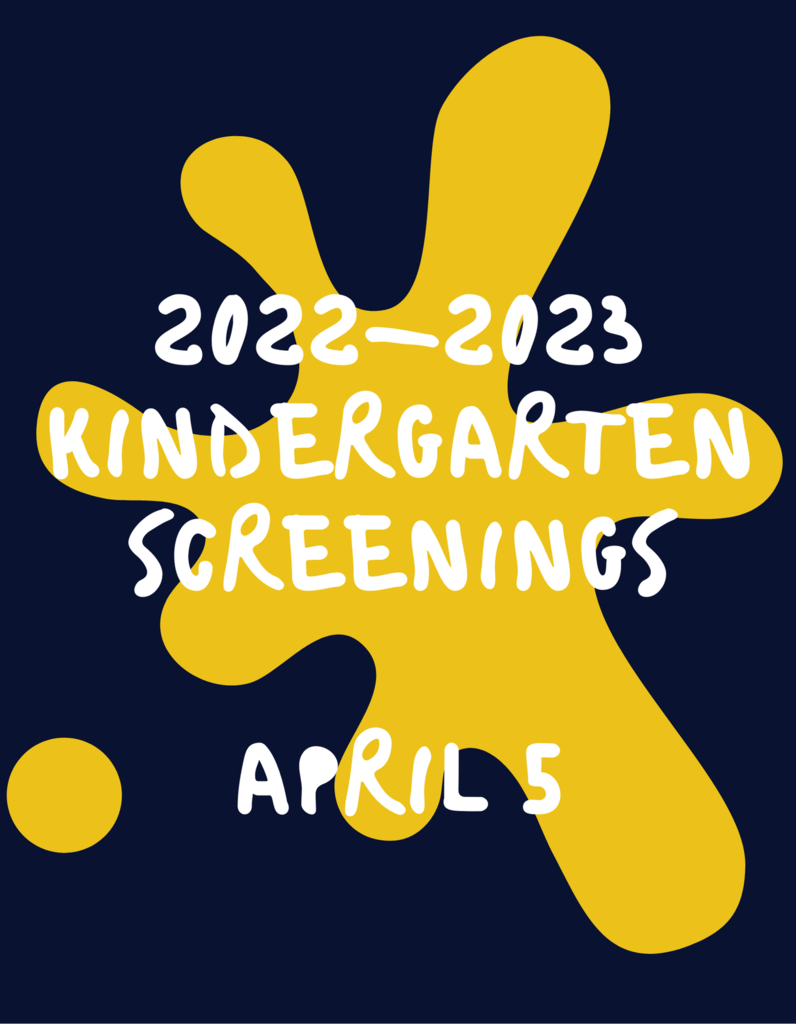 Visit Central104.org to view the approved 22-23 School Year Calendar! The calendar is located in the top right hand corner of the main home page.

All yearbook orders are due THIS FRIDAY! Don't miss out! The yearbook is the perfect memento to cherish school memories. Visit ybpay.com and enter the school code! JAMS- 9962322 / CES- 1422022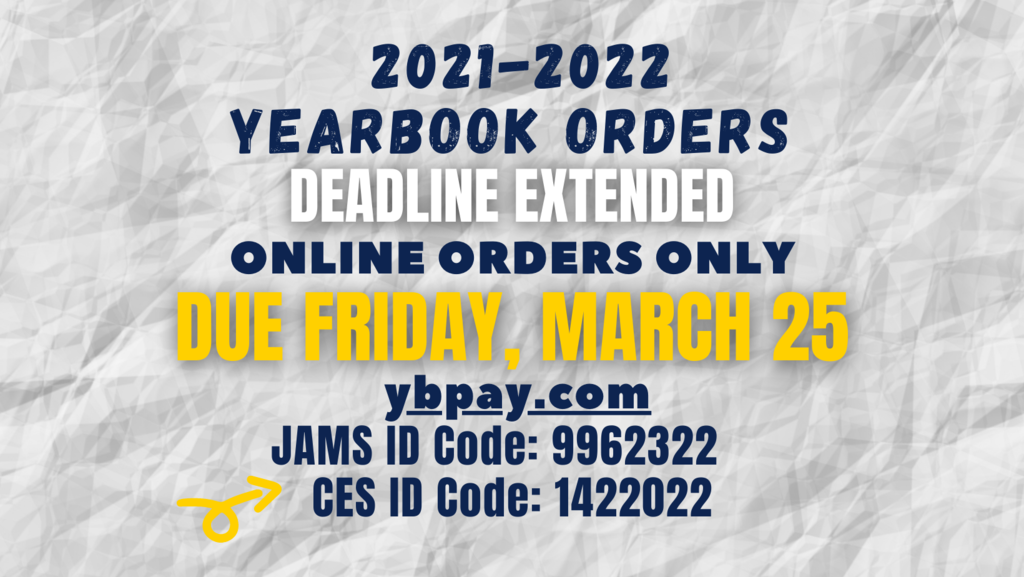 March Character Trait of the Month : Awareness & Acceptance At Central Elementary School we will be covering this topic as we go through the month of March. "Teach each other to love and embrace others who are different, and explain how they make the world better and how it would be boring without them." Take a moment to discuss this topic at home with your student ❤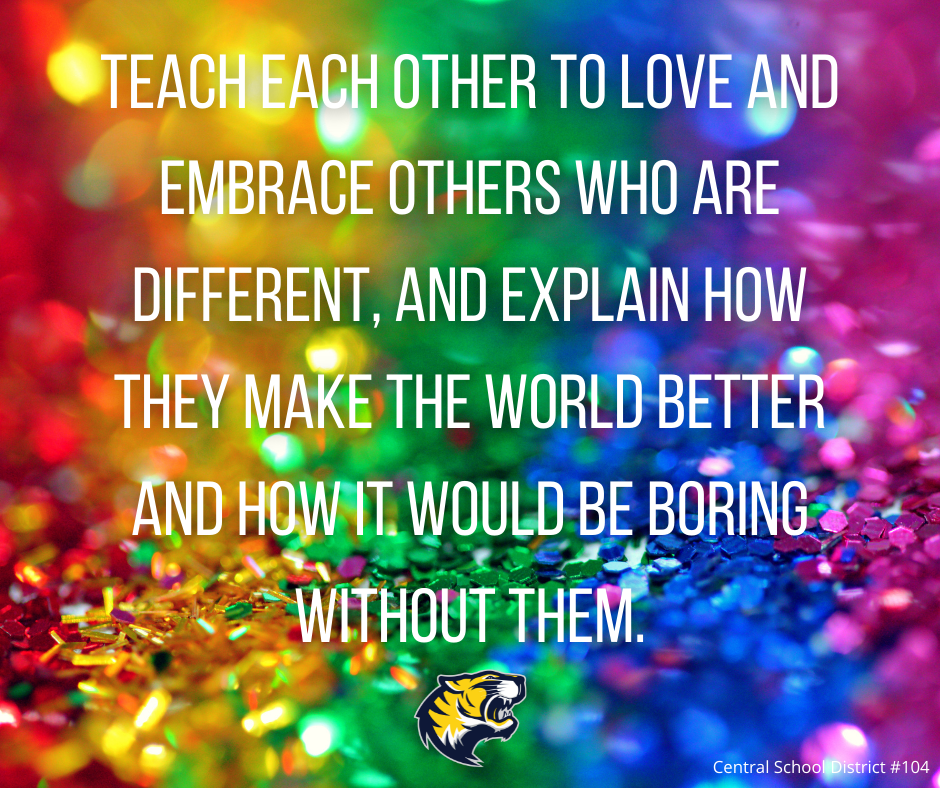 The 2022 Women's History theme, "Providing Healing, Promoting Hope," is both a tribute to the ceaseless work of caregivers and frontline workers during this ongoing pandemic and also a recognition of the thousands of ways that women of all cultures have provided both healing and hope throughout history. Happy Women's History Month 💜