Congratulations to our September Employee of the Month recipients: Mrs. Allen & Miss Frisby! We are so grateful to have you both!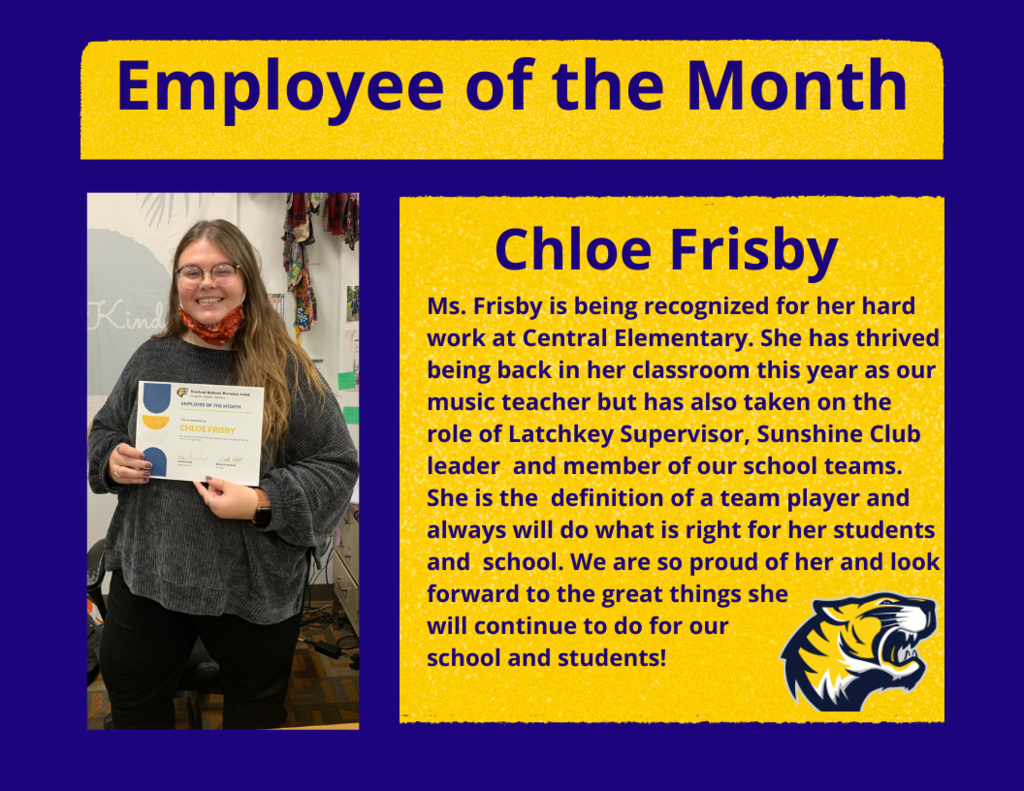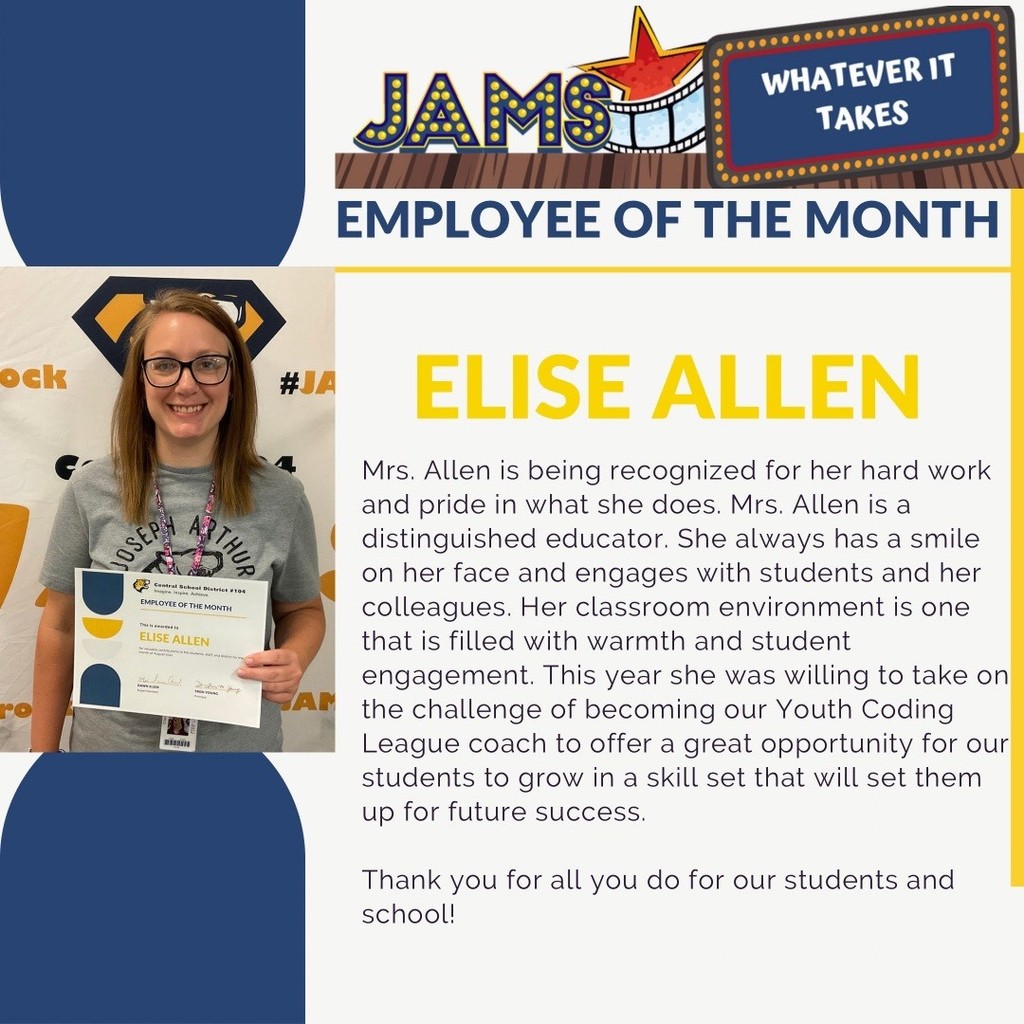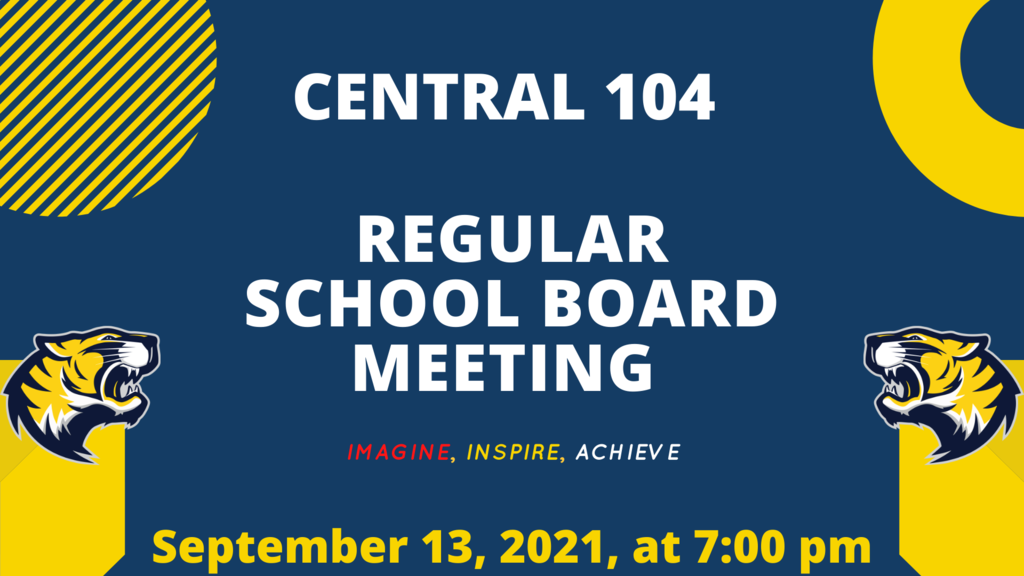 REMINDER: Tomorrow is fall picture day for all JAMS students!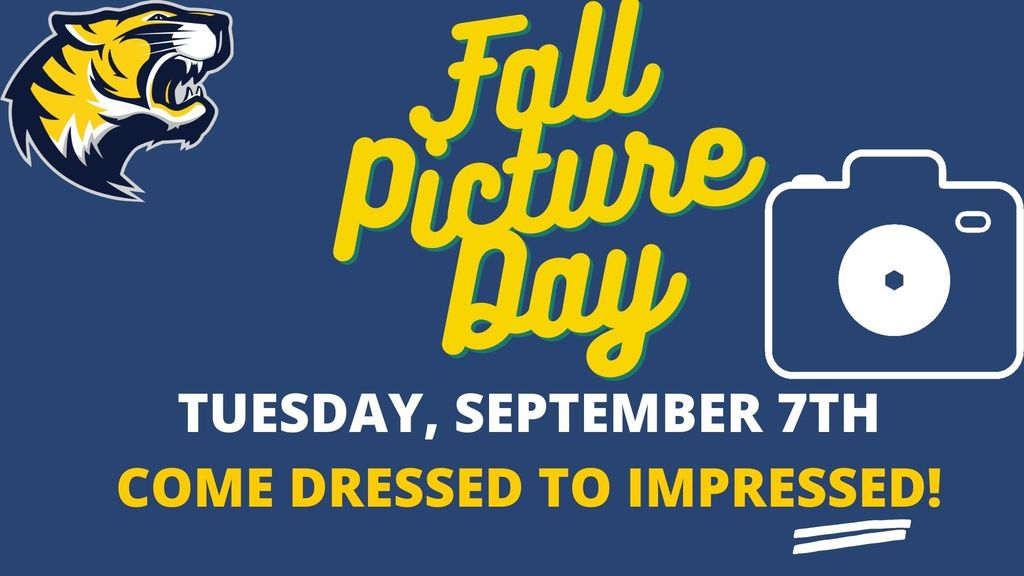 SPORTS UPDATE: Wednesday, September 1 Soccer & Softball game @ Carriel 4:15p. Athletes may stay after school. Bus leaves at 3:15p. Baseball Practice has been cancelled.

JAMS Reminder: Student Council Informational Meeting TODAY during 5/6 lunch & 7/8 ELP!

Tomorrow is the first Wednesday Early Release Day! CES @ 1:40p & JAMS @ 2:05p. Latch Key will be available after school.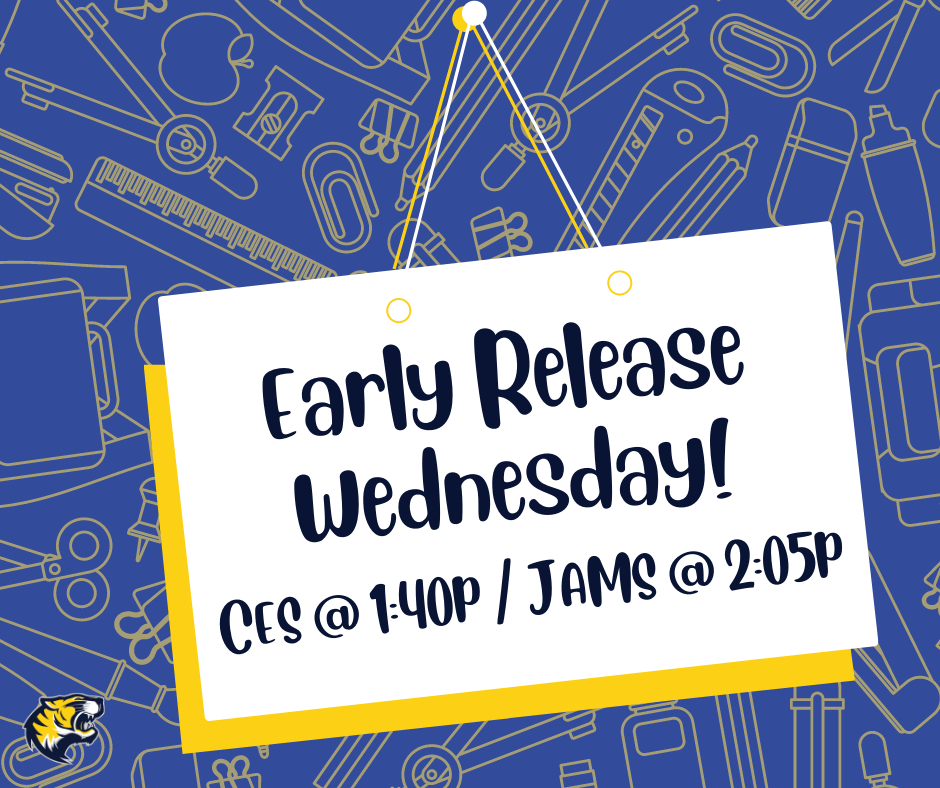 REMINDER: Fall picture day for all JAMS students will be Tuesday, September 7!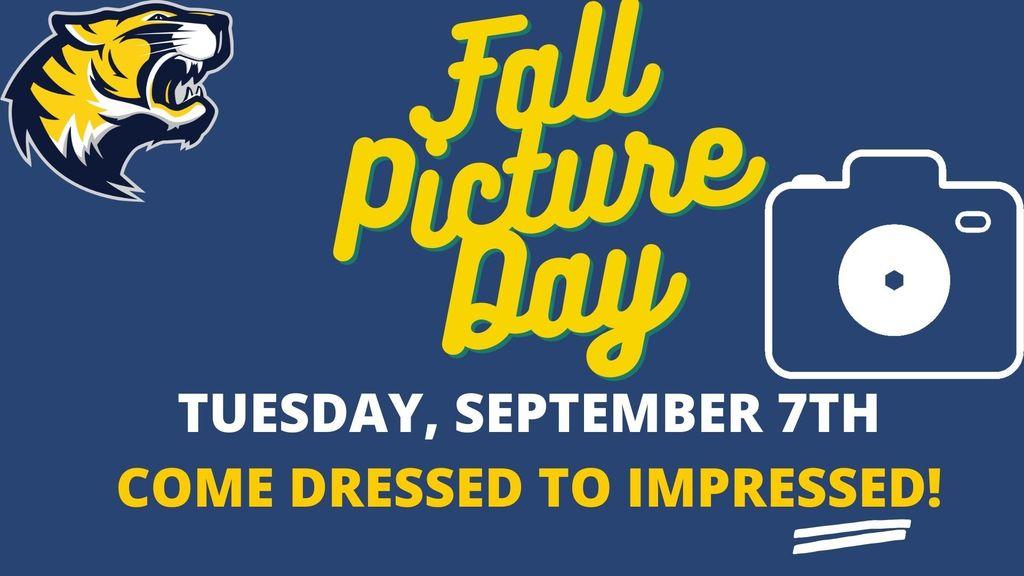 Reminder: Tomorrow (8/30/21) is Fall Picture Day for ALL Central Elementary School Students!

There's an important informational Student Council Meeting this week that you won't want to miss! Students: Join us Wednesday during 5/6 lunch & 7/8 ELP to learn all about what Stu Co has to offer and why YOU should be a part of it!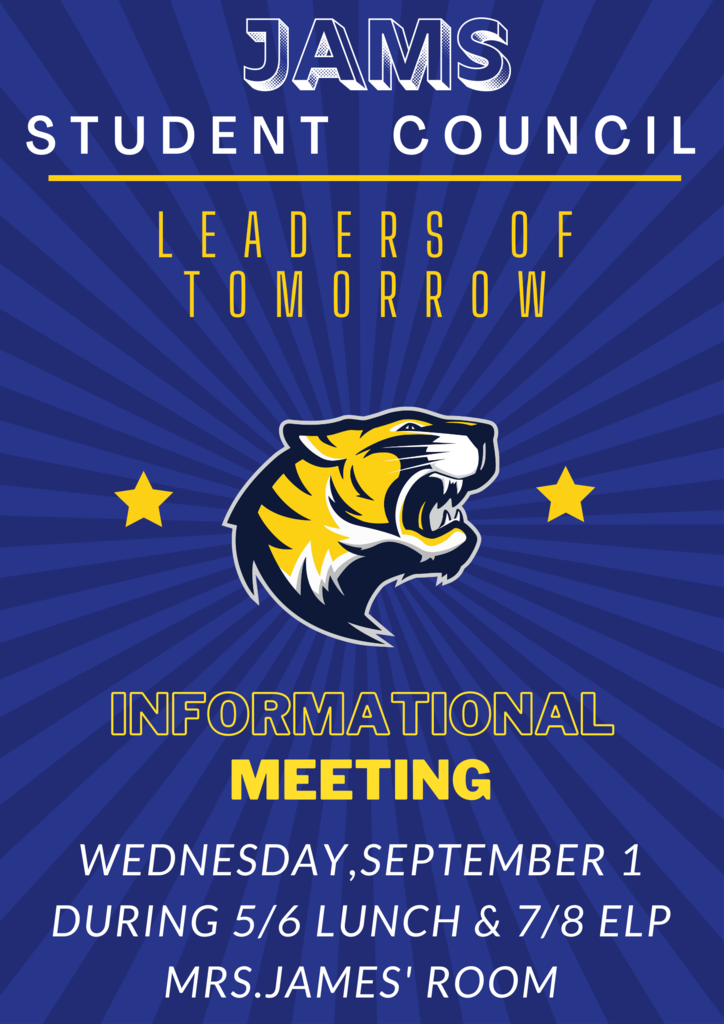 Congratulations Athletes!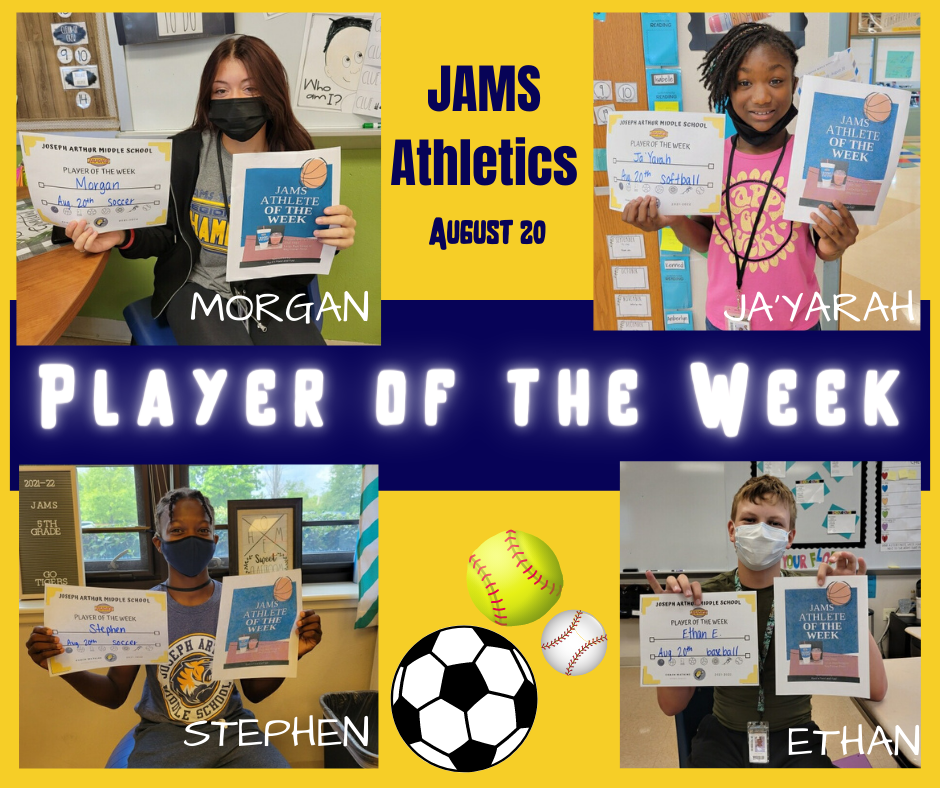 The new school year brings YOU newer opportunities to SHINE! Welcome back to school Central 104 students!


Get your game on! Join us on the fields TODAY at 8am. All athletes must be registered for school & have a current physical on file to participate. Contact the JAMS office for questions at 618-632-6336.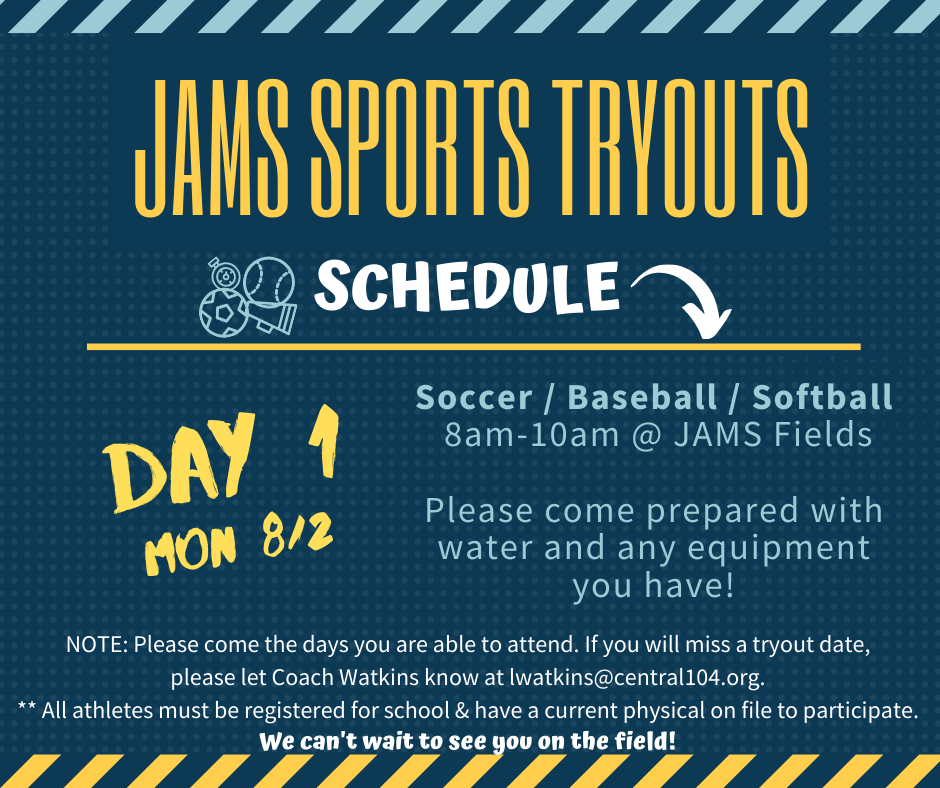 Are you registered for school and have a sports physical? Join for Soccer, Baseball or Softball tryouts next week! See details below.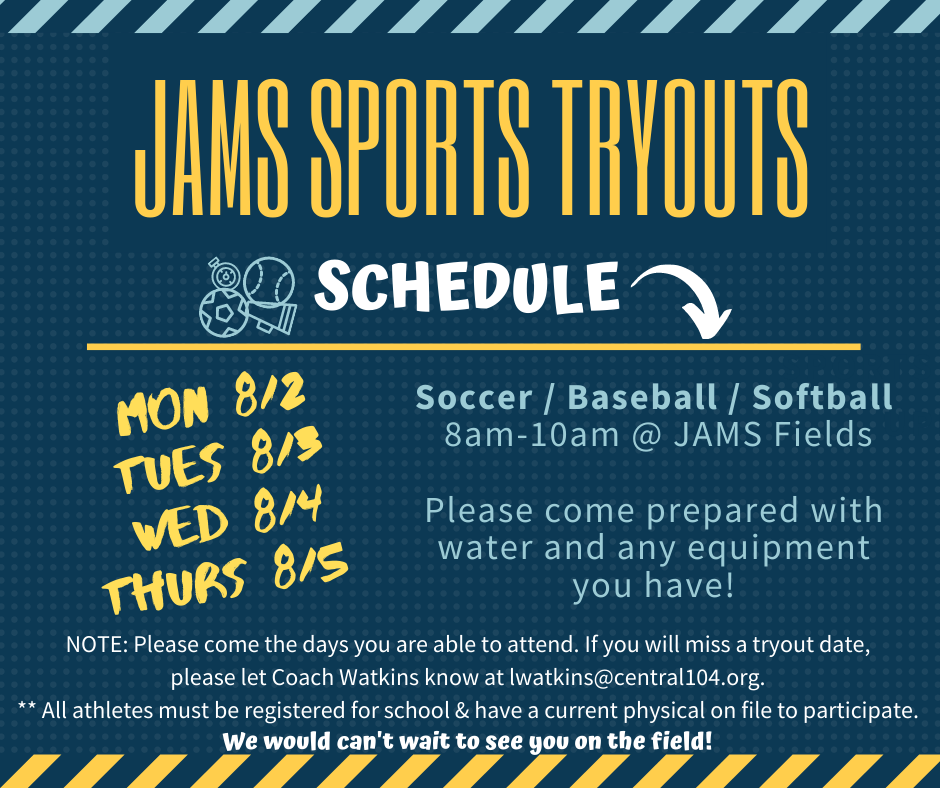 As we savor the last few weeks of summer break it's important to begin preparing our minds for learning. Our Central 104 teachers would like to share book recommendations for students of all ages to enjoy! Have you visited the O'Fallon library lately? Be sure to visit ofpl.info for more information on how you can utilize their amazing selection of books!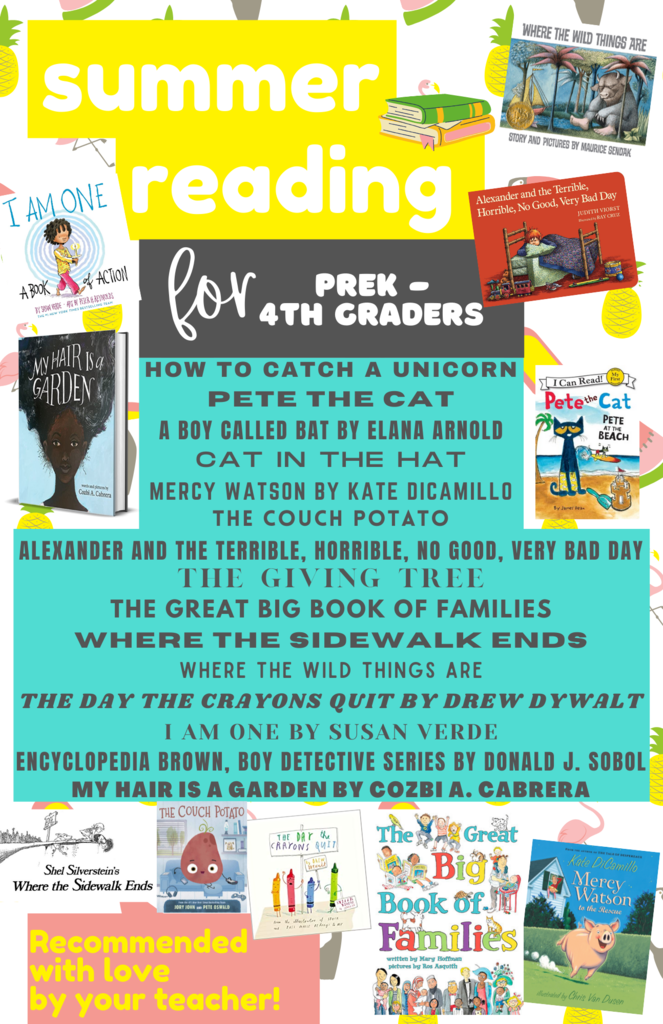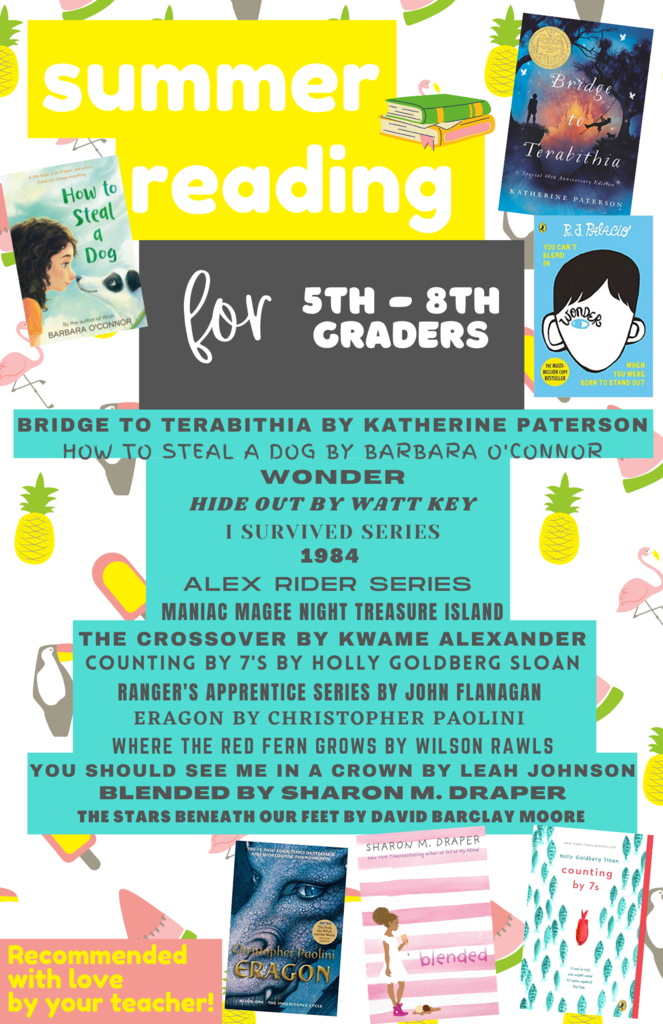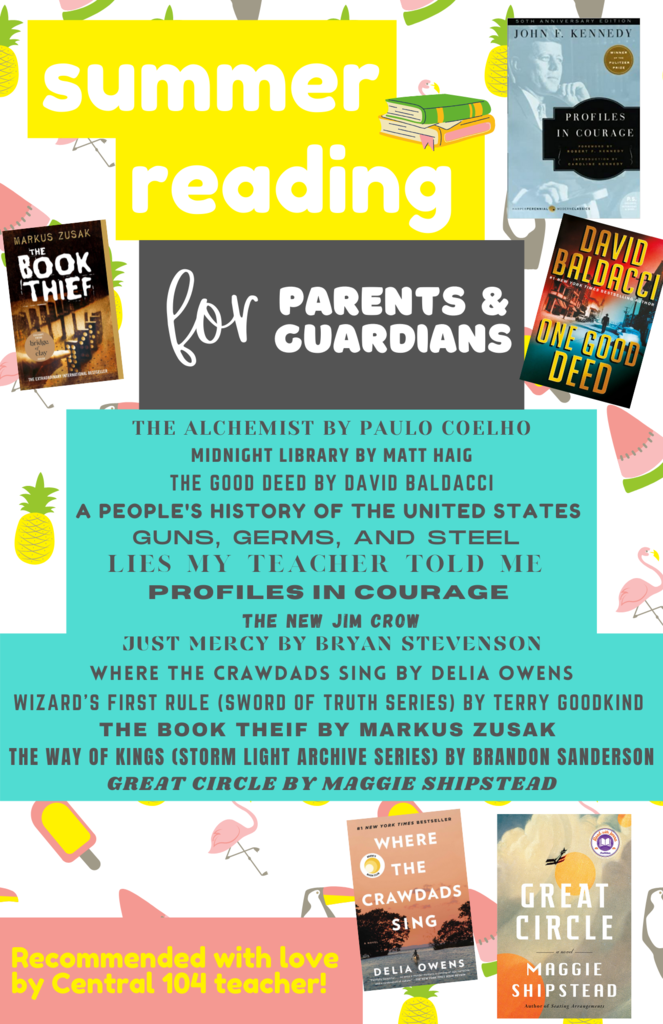 The most updated 2021-2022 School Calendar has been posted! Visit Central104.org, click the 2021-2022 School Calendar in the yellow header bar at the top of the page! Be sure to review the bottom of the calendar for school times.


Two weeks left to complete registration for the 2021-2022 school year. Please go to
www.central104.org
and complete registration online through Skyward Family Access.